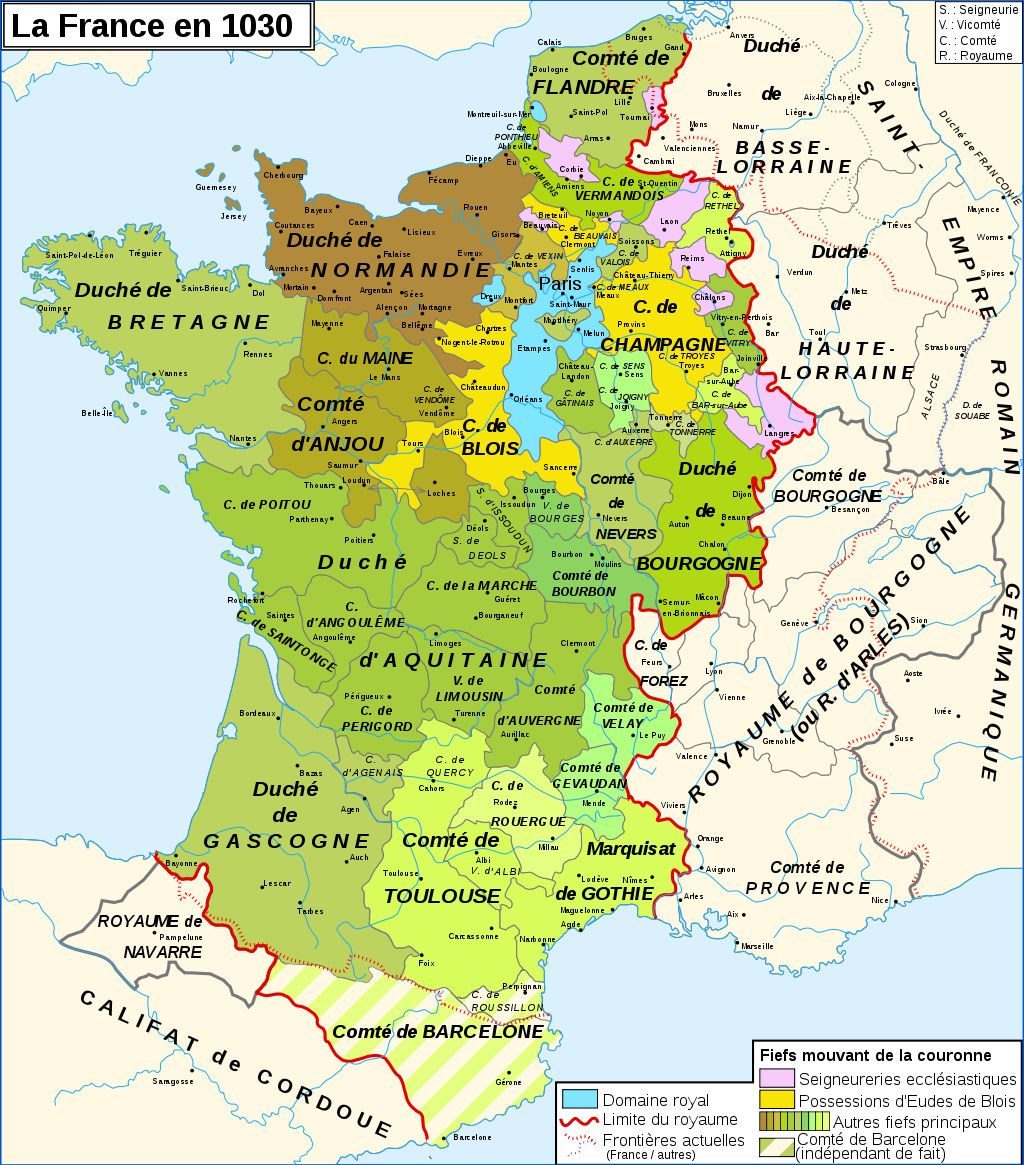 For the purpose of TemplarsNow the medieval geo-political landscape of what is now France is important. The County of Champagne, especially the area around Troyes, was the native region of many an early knight Templar. This geo-political situation was fragmented to say the least, as the adjacent maps show.
In 987, Hugues Capet was elected king. The monarchy becomes hereditary, and the Capetians reign over France for more than 800 years. Nevertheless, the first Capetian kings only directly control a very small portion of the French territory, called the royal domain, and some of their vassals are much more powerful than them.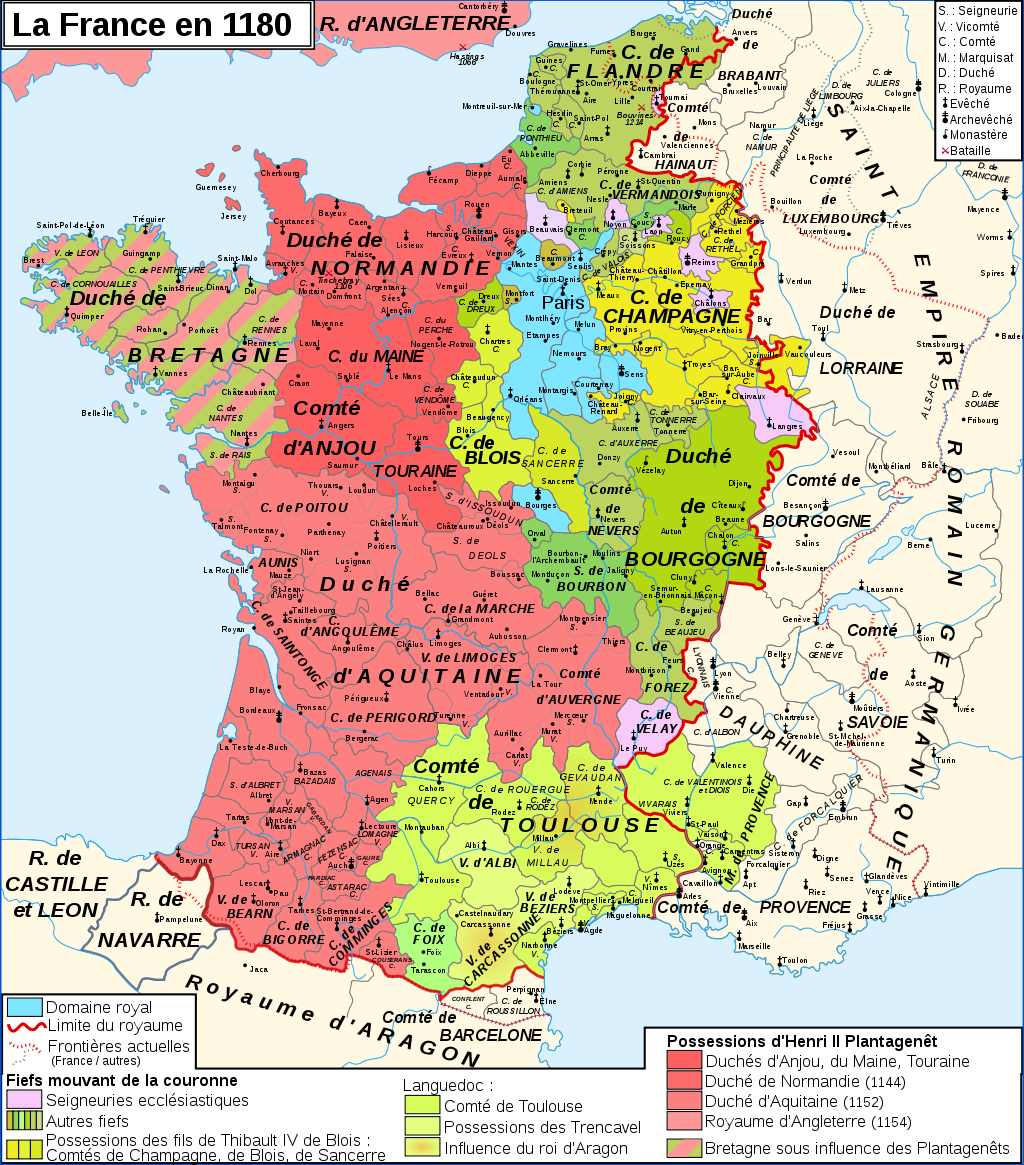 In the twelfth century, royal power began to assert itself against the princes of the kingdom, but faced from the 1150s to the birth of a "Plantagenet empire" grouping together in England and the western third of France.
The Capetian kingdom reached its peak in the 13th century, with the monarchy regaining the power it had lost while French art and culture asserted in Europe.
Philip Augustus (1180-1223) managed to conquer most of the French possessions of the Plantagenets, temporarily putting an end to the English threat and considerably enlarging the royal domain at the same time.
Louis IX (1226-1270) behaves as a referee of Christendom and participates in the seventh and eighth crusades, which will lead him to be canonized very quickly by the Catholic Ch
urch
Source text (translated from French by TN) and illustrations (1: situation 1030; 2: situation 1180) www.cartesfrance.fr